If you're looking to find that perfect gift for Bronx kid and really make them smile; think outside of the box. From gifts that fit in a box to gifts you just can't wrap, Bronx Mama found some great ideas, with a Bronx twist of course.
$150-

Fisher Price's Portable DVD player

If the Bronx kid you know is a commuter like his mom and pop, this portable DVD player for kids will make you a Saint. From the 2 to the 5 train, this will keep all ages entertained.
Visit: Fisherprice.com
$135

– A Semester of Dance Classes
For less than the amount of most gaming systems, give the gift of dance once a week (and an hour for mom and dad to catch a break!) with a semester of dance classes at the Bronx Dance Theatre.
Visit: 
BronxDanceTheatre.com
$65

– An Hour Riding Lesson at the Bronx Equestrian Center

For ages 6 to adult, let little Rebecca put down the stuffed horse and jump on a real one. Open year round, its the perfect excuse to be caught outside this winter.

Visit: www.bronxequestriancenter.com
$20 -$125

– Family or Youth Program Education Class at the Bronx Zoo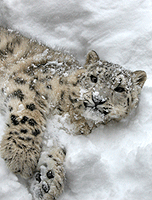 Bronx kids have been to the zoo a thousand times by the time they're 10, but have they ever had the chance to skip the long lines and avoid sitting on dad's shoulder to get a glimpse and actually get to get up close and personal with the animals? The Bronx Zoo offers programs where kids can learn about everything from mice to tigers, with or without their parents. Tickets can be purchased online, but do hurry because availability is limited.
Visit: WCS.org
Filed under: Uncategorized | Tagged: Bronx, Christmas ideas, gifts | Leave a comment »